Yokohama Rubber fender: (for ship use) uses compressed-air as medium to absorb the energy from impact. We adopted the most advanced winding process to increased the bearing capacity and movement resistance capacity.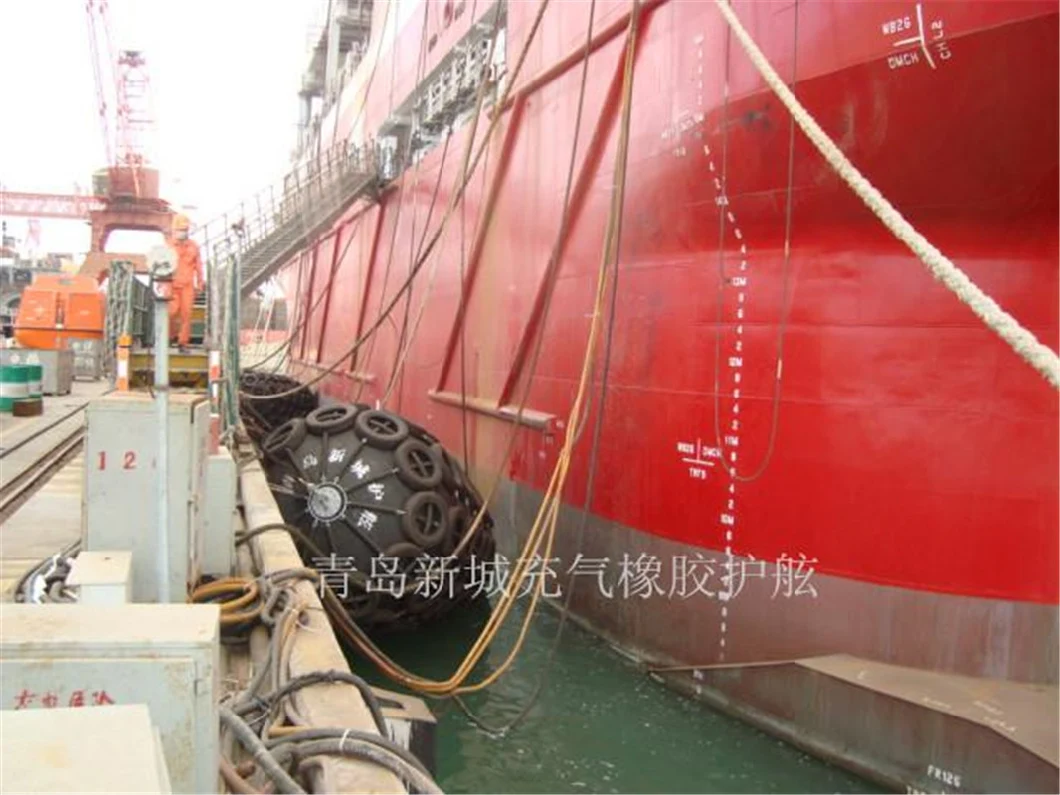 Advantage and application:
Compared with traditional bumper-style rubber fender, it has the following features, absorbing greater impact, less reverse impact on the ships, easy installation, more elasticity, not being bent out of shape under pressure, less weigh and practical and economical. So pneumatic fender has widespread application on oil tankers, container vessels, luxury yachts, ocean platforms, larges shipyards, military ports and larger underwater foundations of bridges, etc.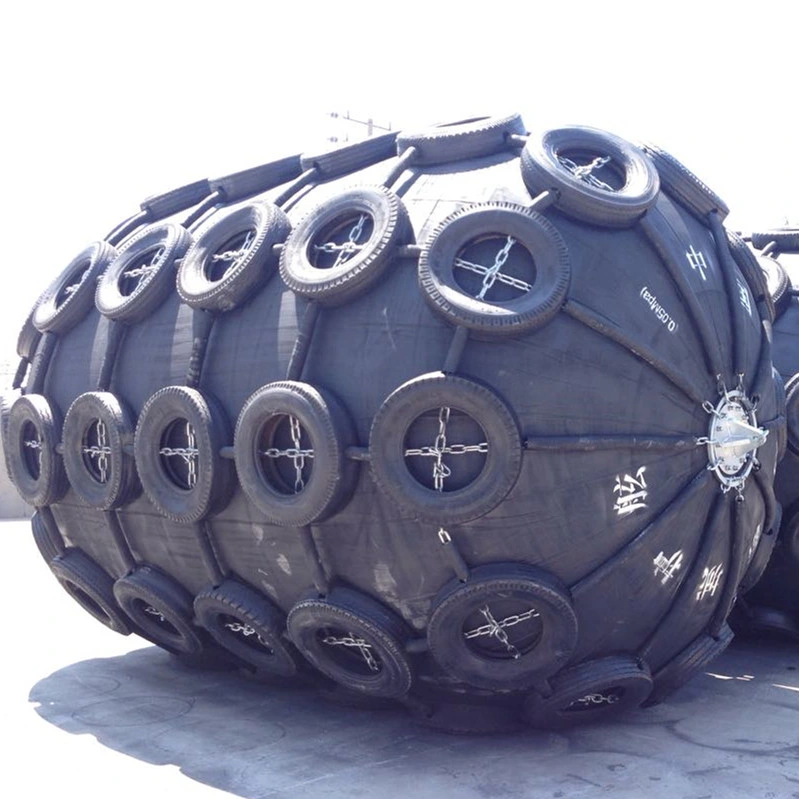 Purpose
1. Installed in the terminal and dock, used the ship shore and landing.
2. Installed in the ship board, used the ship close to ship.
3. Can as float rod on the sea.
4. Can used carry goods on the sea
5. Used airproof pipe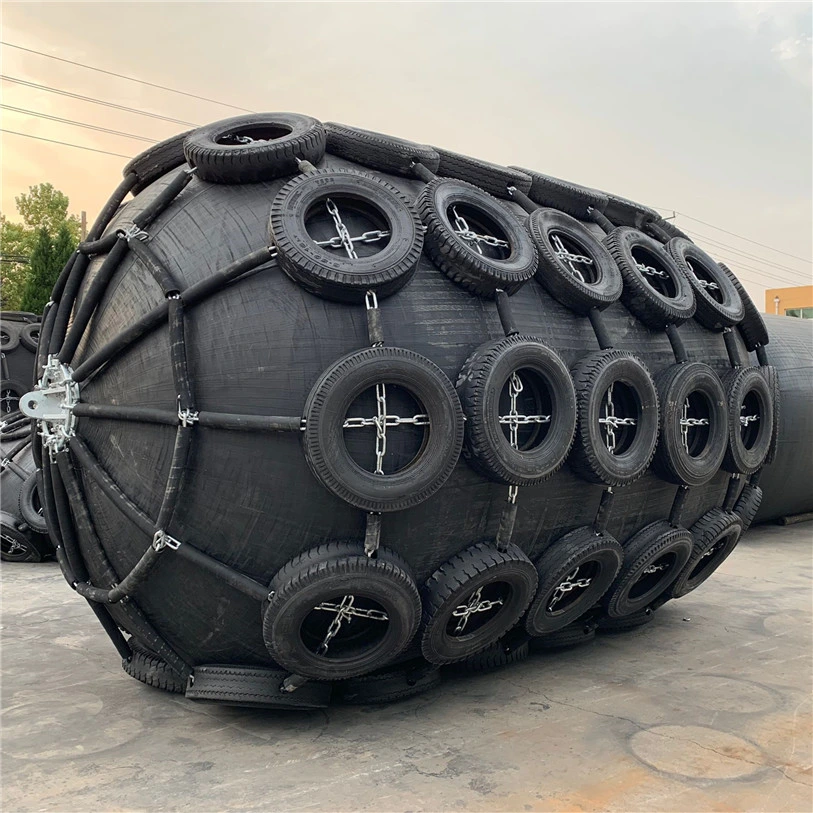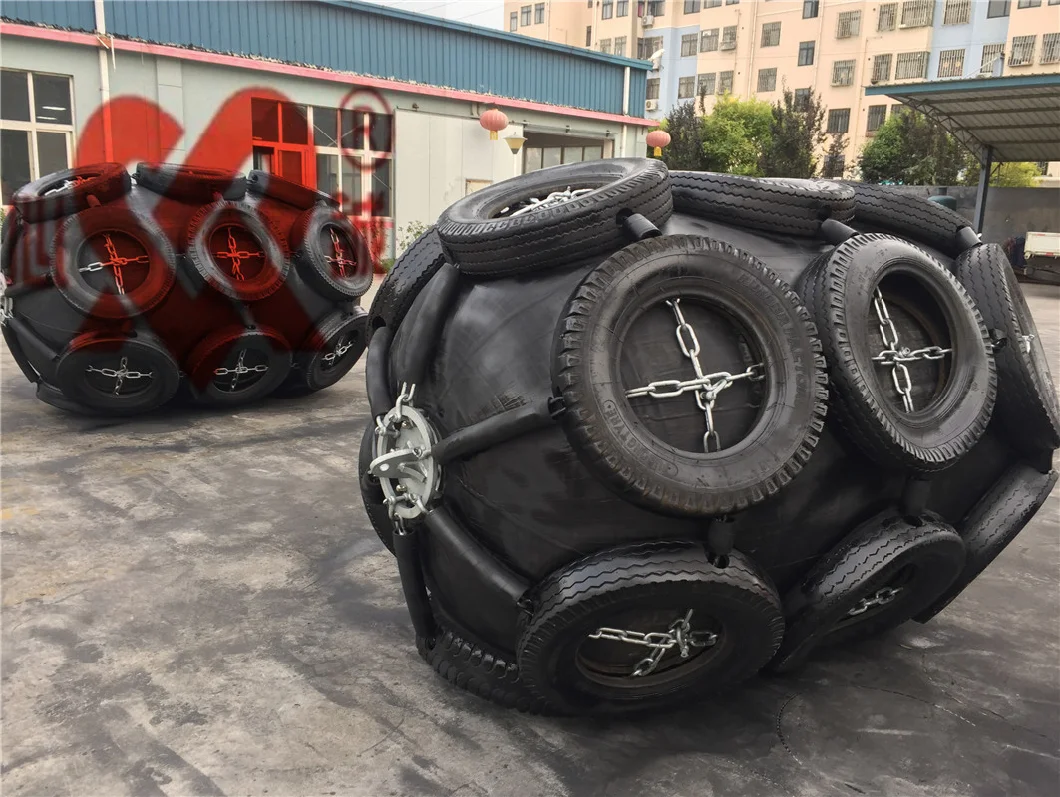 Specifications:
1. Small-scale Diameter: Less than 1meter; Length: Less than 1.5meter
2. Medium Diameter: More than 1meter, Less than2meter; Length: More than 1.5meter, Less than 4 meter.
3. Large-scale Diameter: More than 2.5 meter; Length: Length basis customers' requirement
Since we own a professional technicians team, so the most advantage is that we can suggest you the most suitable quantity of airbags needed according to the actual condition of the ships and structures, which can avoid wasting the labor, cost and time. Our mission is provide world class goods to customer, so we guarantees high standards and performances of all products. Customer requirements are strictly followed during all production phases.
Storage of pneumatic rubber fender
1. When not using for a long time wash the fender surface, dry up and fill in sufficient right of compressed air to lay in a cool dry and well-ventilated place
2. The storage place of pneumatic rubber fender should be far away form heat source
3. Try to keep fender away from acid alkali grease and organic solvents
This marine ship fender catalog
D*L
Initial pressure(Po) is 0.05Mpa
Test pressure
Initial pressure(Po) is 0.08Mpa
Test pressure
Mpa
Mpa
Weigh
R(KN)
E(KJ)
Weigh
R(KN)
E(KJ)
0.5*1.0
24
64
6
0.15
27
86
8
0.18
0.6*1.2
35
86
10
0.15
39
124
16
0.18
0.7*1.5
50
136
17
0.15
55
180
24
0.18
1.0*1.5
80
181
32
0.15
88
238
45
0.18
1.0*2.0
100
256
45
0.15
110
338
63
0.18
1.2*2.0
120
296
62
0.15
120
389
88
0.18
1.35*2.5
170
426
100
0.15
183
560
141
0.18
1.5*3.0
320
578
152
0.15
355
760
214
0.18
1.7*3.0
400
637
190
0.15
440
840
268
0.18
2.0*3.5
590
875
306
0.15
650
1150
430
0.18
2.5*4.0
1050
1378
660
0.15
1150
1815
925
0.2
2.5*5.5
1350
2010
932
0.118
1480
2650
1315
0.2
3.0*5.0
1880
2100
1070
0.18
2060
2520
1360
0.25
3.0*6.0
2180
2530
1360
0.18
2400
3210
1670
0.25
3.3*4.5
2020
1880
1170
0.18
2220
2470
1640
0.25
3.3*6.5
2700
3010
1810
0.18
2960
3960
2530
0.25
Note: The weight of the ball by ball weight (without jacket), the weight of error of ± 10%; reaction force error of ± 10%