Features
1. consists of Kraft paper-Polywoven laminated layer outer and 5-layer co-extrusion polyethylene inner.
2. industrial style spring valve(one way) to handle the toughest rides.
3. brown paper bag rigidity and polywoven strength.
4. moisture resistant air dunnage bag.
5. Superior cushioning effect. It can absorb and release external force and vibration.
6. High quality cushion, improve company image for its good protection of goods.
7. It remains flat before inflation, requiring minimal storage and transportation space.
8. cost effective added assurance.
9. easily fast inflation process, save packing/loading time and reduce transport cost.
10. Recyclable and Reusable(reusable for 5 times under proper use), saving resource.
11. Working pressure: 0.2bar, burst pressure 0.6bar.
12. ISO certified, SGS certified, conforming to ROHS regulations.
13. Application fields: It's most suitable for land and oceans shipment through container or truck load.
14. Different sizes are available for different usage conditions. popular sizes:500×1000, 800×1200, 1000×1800, 1000×2000, 1000×2200.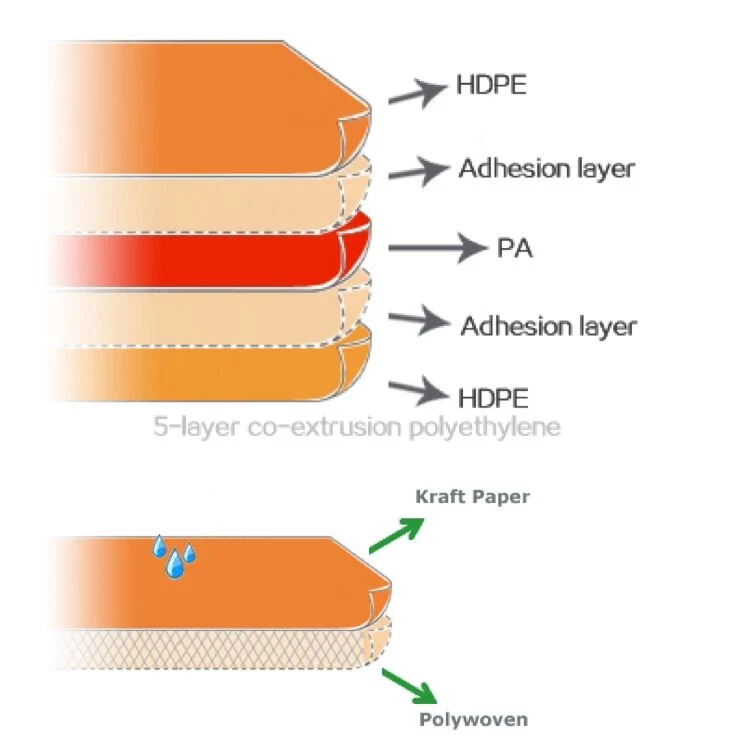 How to select the Dunnage Bag size?
Important Safety Consideration:
At maximum void size, the air bags still has a 50% or more contact area. Exceeding the maximum void may result in premature air big failure. When the voids are greater then 24", use honeycomb panel or other fillers to reduce the void.
1. Standard Void: As the container size and pallet size are standard size, when cargo put into container, the void and height are standard, too. For quick selection of the correct dunnage bag size, please refer to the following normal used sizes.
Model

Air Bag Size (W×L)mm

Void width≤(mm)

Height(mm)

YLDB0510B

500×1000

200

900

YLDB 0812B

800×1200

250

1100

YLDB 0918B

900×1800

250

1700

YLDB 1018B

1000×1800

300

1700

YLDB 1020B

1000×2000

300

1900

YLDB 1022B

1000×2200

300

2100

YLDB 1224B

1200×2400

400

2000

Working pressure: 0.2Bar/20Kpa/2.9P.S.I



2. unstandard Void:
Measure distance from floor to top of load and select a bag size that is closest to the measured length.
Measure void between cargo and select a bag width that has about 2~3 times of the measured void.
Our professional staff can help you design packing products and the option of products, providing advice and guidance to the scene at any time.
| | |
| --- | --- |
| Void Width(mm) | Dunnage bag width(mm) |
| 8" ( 200mm ) | 24" ( 600mm ) |
| 10" ( 250mm ) | 36" ( 900mm ) |
| 12" ( 300mm ) | 40" ( 1000mm ) |
| 15" ( 400mm ) | 48" ( 1200mm ) |
How to inflate of dunnage bags?
The following equipments are needed to inflate dunnage bags:
Air pressure gauge
Inflator tool
Compressed air from an air compressor
The following steps are for refference: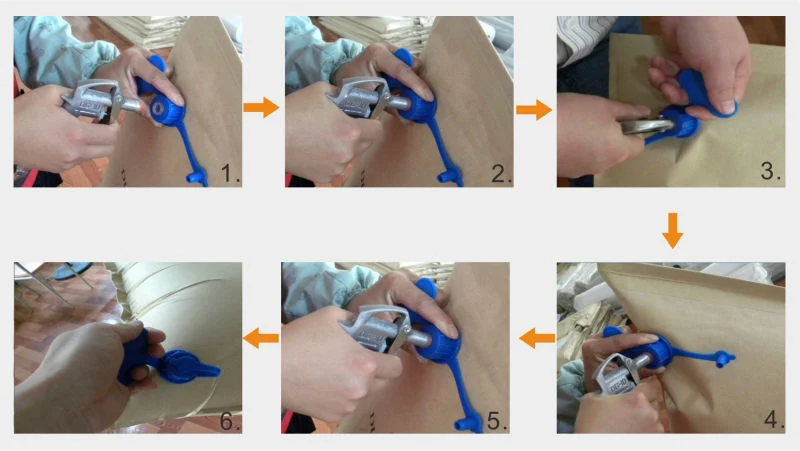 Note:
1. In order to protect the operator when open the door of the container, do not use Dunnage bag between the goods and door of container. If it must use it ,please stay dunnage bag.
2. Before use the dunnage bag, measuring the overall height of the goods, the void between the goods package, the depth of the pallet package, etc.
3. Make sure the working pressure is 0.1Bbar/10Kpa/1.45P.S.I.
4. If the package with sharp edge(such as wood case, wood pallet), please input the card paper or other honey panel around the dunnage bag to protect the dunnage bag out of puncturing.
About us
Since 2001, we have been specializing in the field of Lashing Equipment and Lifting Equipment. Our main products are Cargo Lashings, Webbing Slings and Round Slings, etc.
In the meantime, we timely develop new products in relevant field to meet market demands, such as Cargo Nets, Edge Protectors and Safety Harness, etc. All products are produced under strict standard of quality control, and constant research and development ensuring that you will get the latest products produced with the most advanced and cost effective technologies.
Most of our products are CE and GS certified. We are confident that our products and service will satisfy the highest standards of requirements.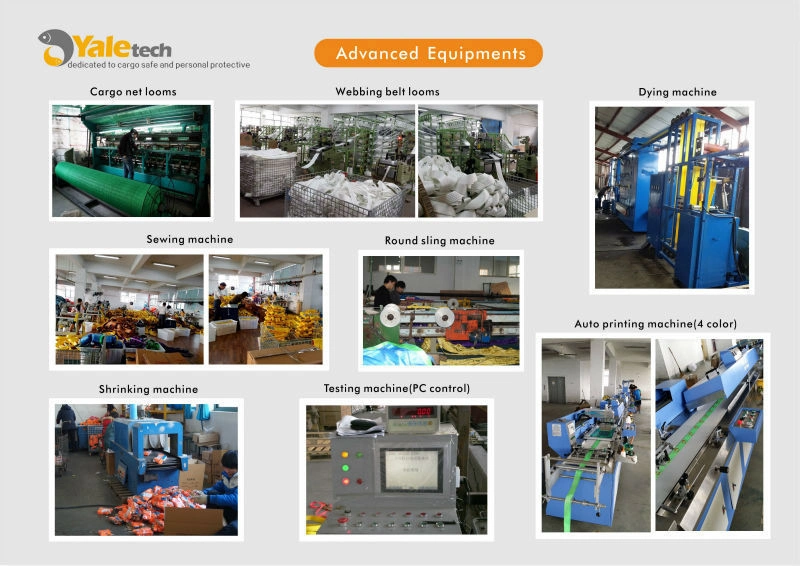 Order procedure
| | |
| --- | --- |
| Step 1 | Please send us inquiry by email .We need to know the size,quantity and others for webbing Sling , cargo lashing or other you required. |
| Step 2 | Discuss all details with you and make the sample if needed. |
| Step 3 | Start the mass production after getting your payment(deposit). |
| Step 4 | Send goods to you. |
| Step 5 | Receive the goods in your side. |

Payment Terms

Payment ways
T/T
L/C at sight
Paypal
Western Union
Contact me
I am Ivy. I am waiting to offer my best service to you.
You inquiry and questions are all welcomed. Pls free feel to contact me.