Evergreen Maritime Ship Lifting and Docking Ship Launching Airbags Price
---Evergreen Maritime, 15 years manufacturer..
1.Usage of Marine Airbags
Ship Launching Marine Airbags, also known as roller bags or ship launching rubber balloon, are made of heavy-duty synthetic-tire-cord layers with inner and out rubber layers in long cylindrical balloon shape. Marine Airbags for Ship Launching and Dry Docking for barge can be used for n Brazil, Indonesia Shipyard especially for barges launching, pull to shore, vessels' haul out and ship landing work.
2.Comparison with other Launch Way
Rollers Bag is a innovative ship launching technology, comparing with "end-on launching", "side ship launching", "float-out". This ship launching technology overcomes the restrictions of fixed launching track of side-launch. Ship launching airbags are accepted by more and more shipyards world wide due to its advantages of saving time, saving investment, flexible, safety. The biggest vessel launched by ship launching airbags up to 100,000 DWT.


3.Material and constructure of Marine Airbag
Inflatable Marine Airbags are to be constructed of an out rubber layer, multilayer heavy-duty synthetic-tire-cord layers, and an inner rubber layer vulcanized firmly. Ship launching marine airbags are cylindrical balloon body, with two conical head and end mouth. Air tightness swivel and air inlet kits are screwed with end mouth. Refer below picture.


1. End cap/plug at the tightness end ( Q235 H.D.G or Stainless Steel )
2. Rubber Pad at two ends( to strength the tightness)
3. End protective clip at two ends ( Q235 H.D.G or stainless steel )
4. Marine Airbags Body
5. Safety Air inflate at one end and Air Tightness Swivel at the other end ( Q235 H.D.G or stainless steel)
6. Three-direct-link at the inflate end( Q235 H.D.G. Or stainless Steel)
7. 3/4' ball valve (brass)
8. Hose connection at the inflate end (Q235 H.D.G or stainless steel)
9. High quality Pressure Gauge at the inflate end.

4.Classification of Roller Marine Air Bags
Ship launching marine airbags are categorized by "ordinary airbags", "high-bearing capacity airbags", and "Super-high-bearing capacity airbags" according to the bearing capacity.
QP Ordinary airbags - the air bag with 3, 4 or 5 layers of cord fabric
QG High-bearing capacity airbags - the air bag with 6, 7 or 8 layers of cord fabric
QS Super-high-bearing capacity airbags - the air bag with 9, 10 or more layers of cord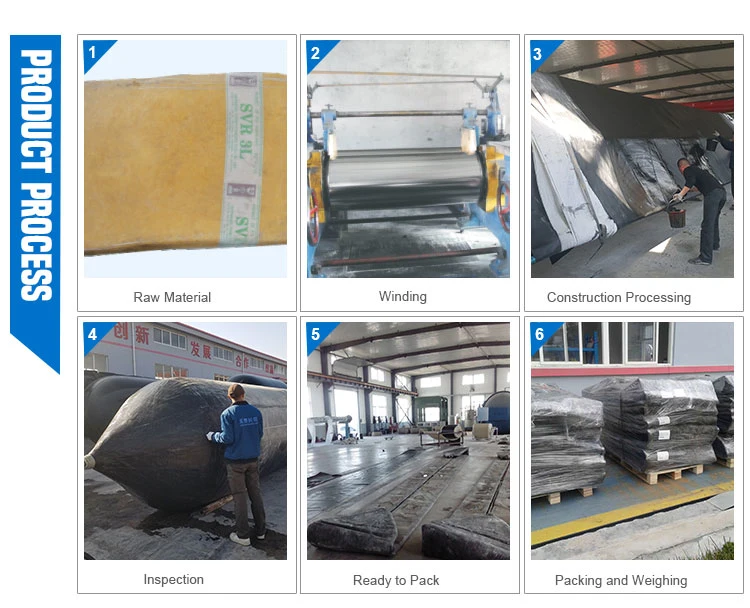 5.Specification&Capacity of regular size-6layers
Diameter

Safty Working Pressure

Working Height

Capacity

KN/m

Ton/m

Layer-6

D0.8m

0.24MPa

0.5m

122.4

12.9

D1.0m

0.22Mpa

0.6m

131.95

13.46

D1.2m

0.18MPa

0.7m

141.37

14.43

D1.5m

0.14MPa

0.9m

131.95

13.46

D1.8m

0.12MPa

1.1m

131.95

13.46

D2.0m

0.10MPa

1.1m

155.51

15.87

D2.5m

0.10MPa

1.3m

162.34

16.41
Besides airbags, we can provide: electrical winch, repair kit and inflation kit.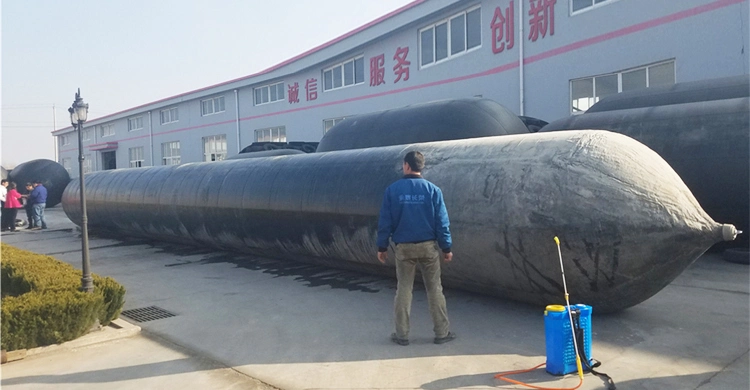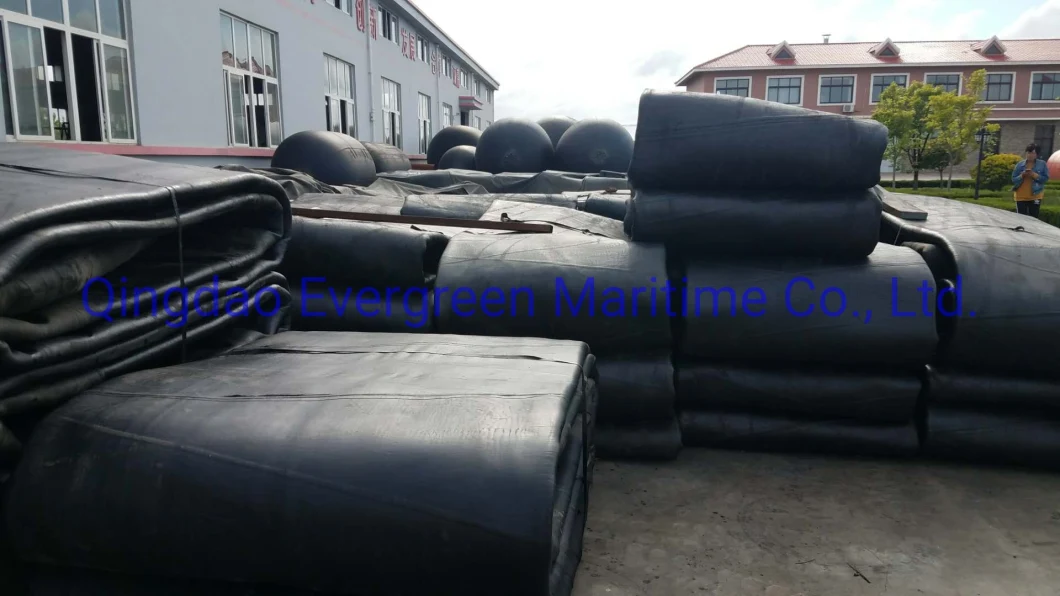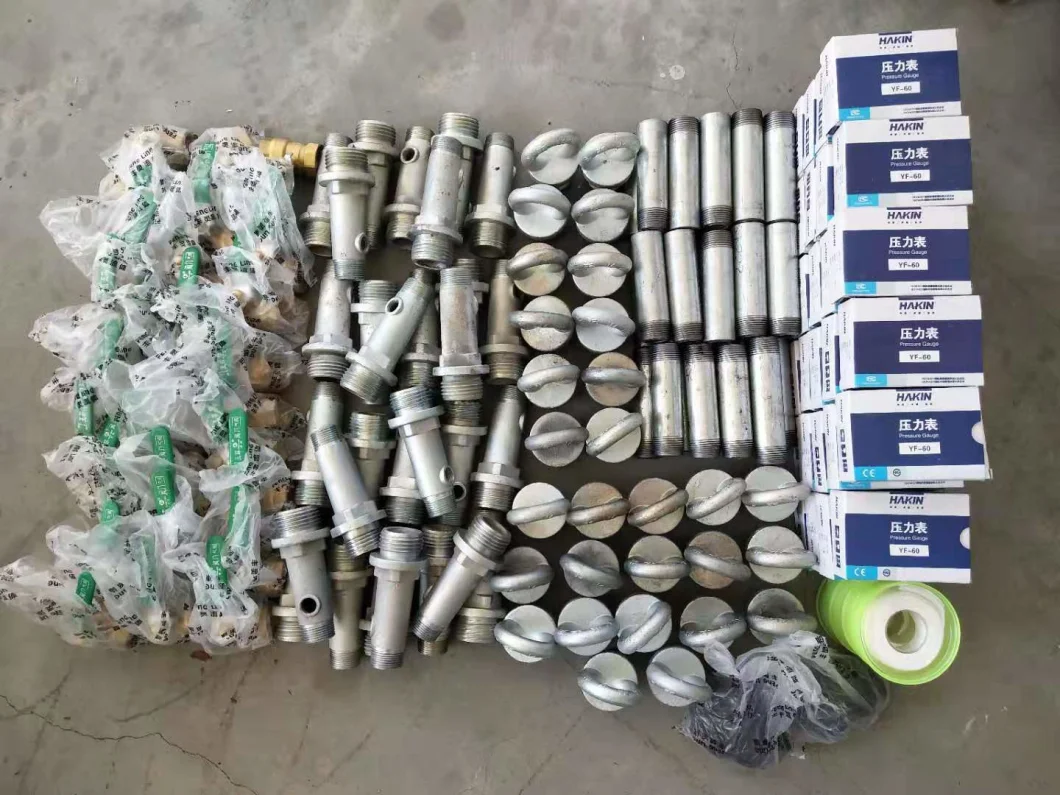 Prior to delivery of the ship launching marine airbags, we test every air bag .All Evergreen Maritime ship launching marine airbags are manufactured and tested comply with ISO 14409 "Ships and marine technology - ship launching air bags certificated by CCS, LR, DNV.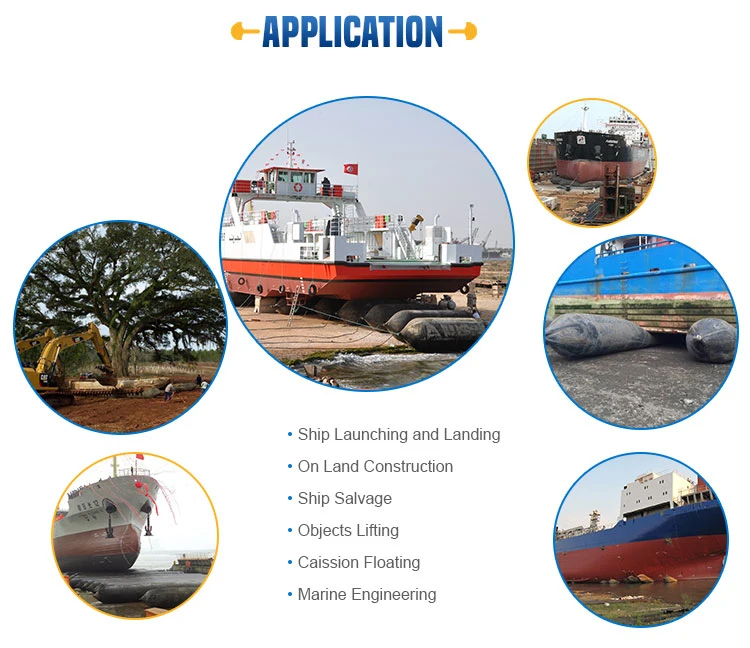 FAQ
Q1:What's the material of your products?
A:Our raw material is natural rubber, and rubber-dipped nylon cord fabric
Q2:Are you factory or trading company?
A:We are the company and factory,located in Jimo City,Qingdao,near to Qingdao port and Qingdao airport,which is convenient for transportation.
Q3:Can you do OEM?
A:Yes,we can do.As long as receive your request,we could produce accordingly.

Q4:What's your delivery time and payment terms?

A:Delivery time is according to customers' size and order qty.The payment terms you could choose are T/T,L/C at sight,Western Union and so on.
Q5:How can I get samples from you?
A:We are honored to provide you samples for check quality.Customers just confirm freight collect and then we could send out the sample by FedEx,DHL,UPS,TNT and so on.
Q6:What's certificates can your company provide?
A:We can provide CCS,ABS,DNV,LR,BV certificates.
Q7:What about your warranty time?
A:Our warranty period is 18 months.During this time,any problems about products from our factory,we solemn promise to change and repair them for free;if problems from customers' improper operating,we could provide free guidance and repair materials.

For more information,please contact me directly: