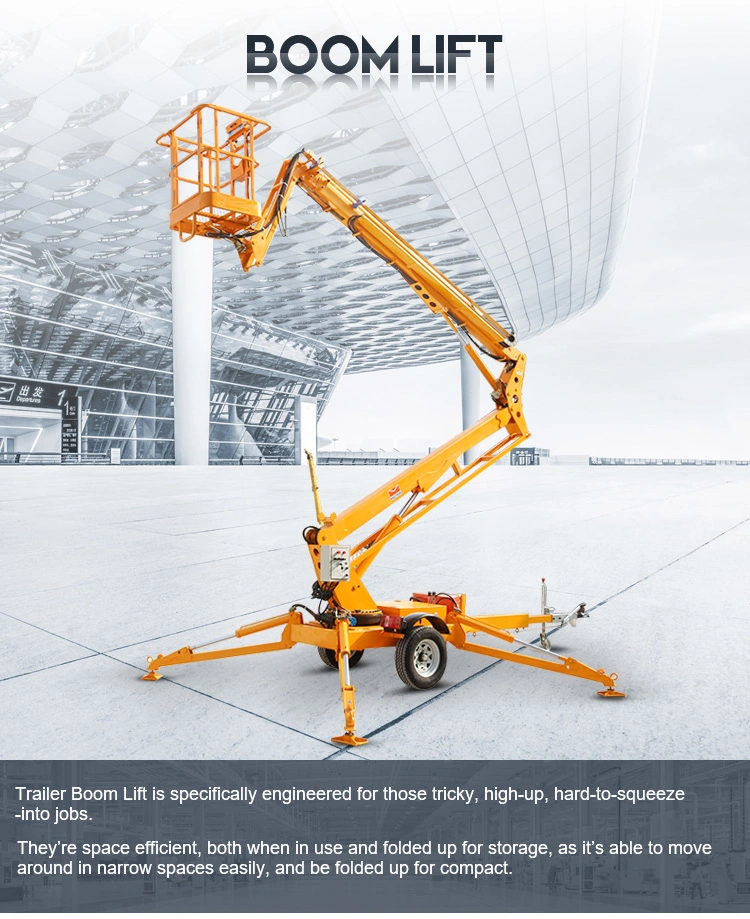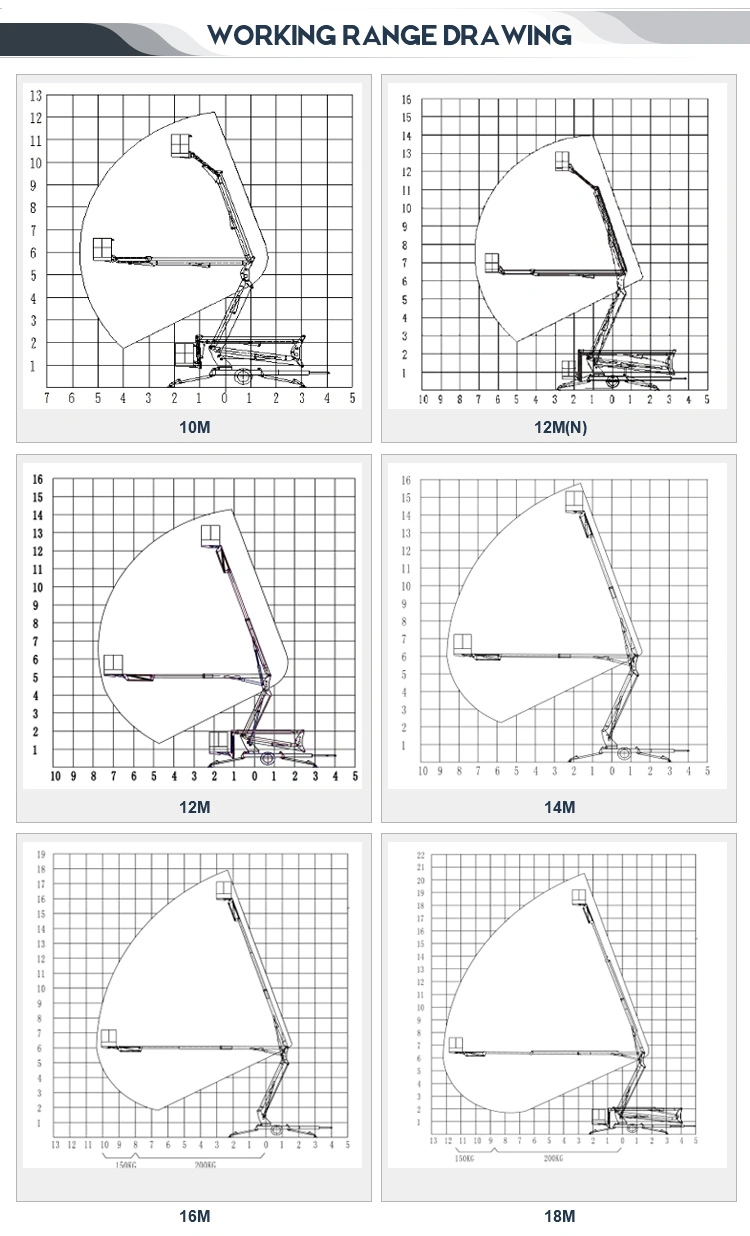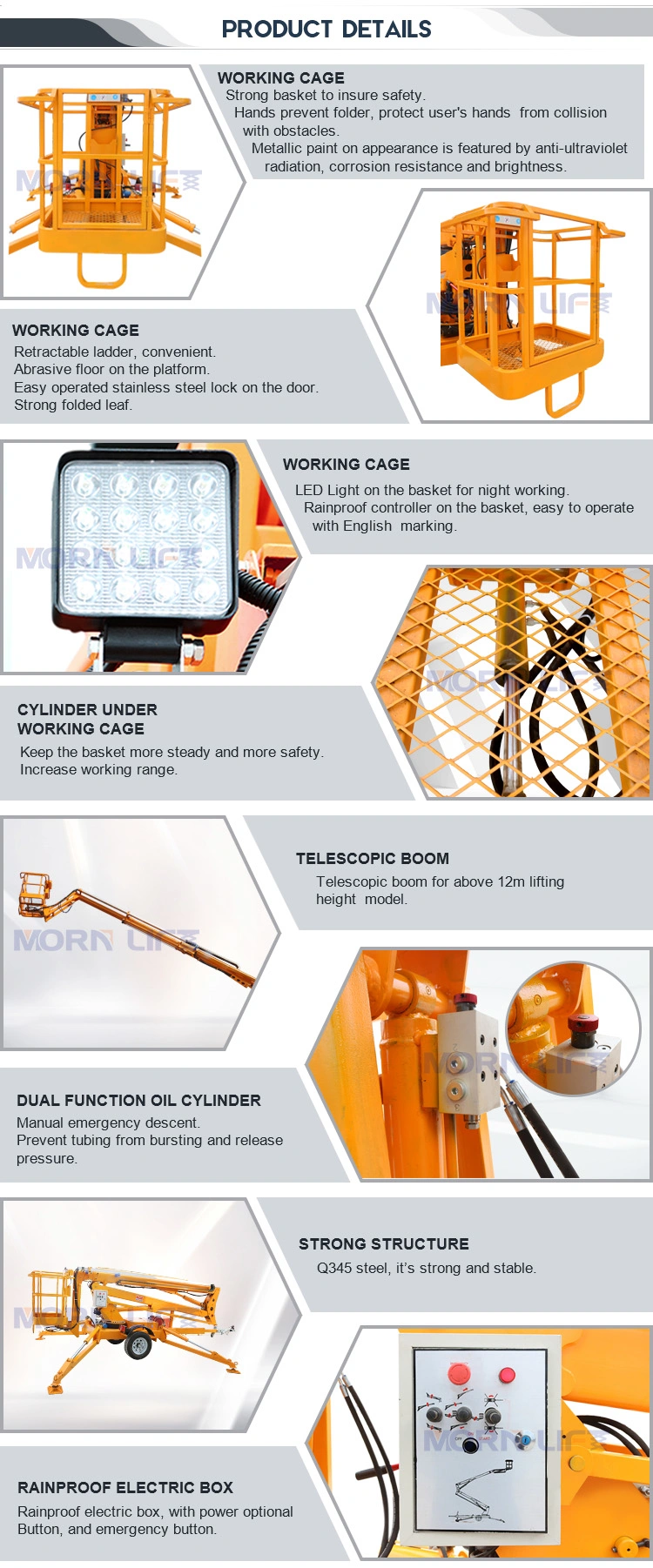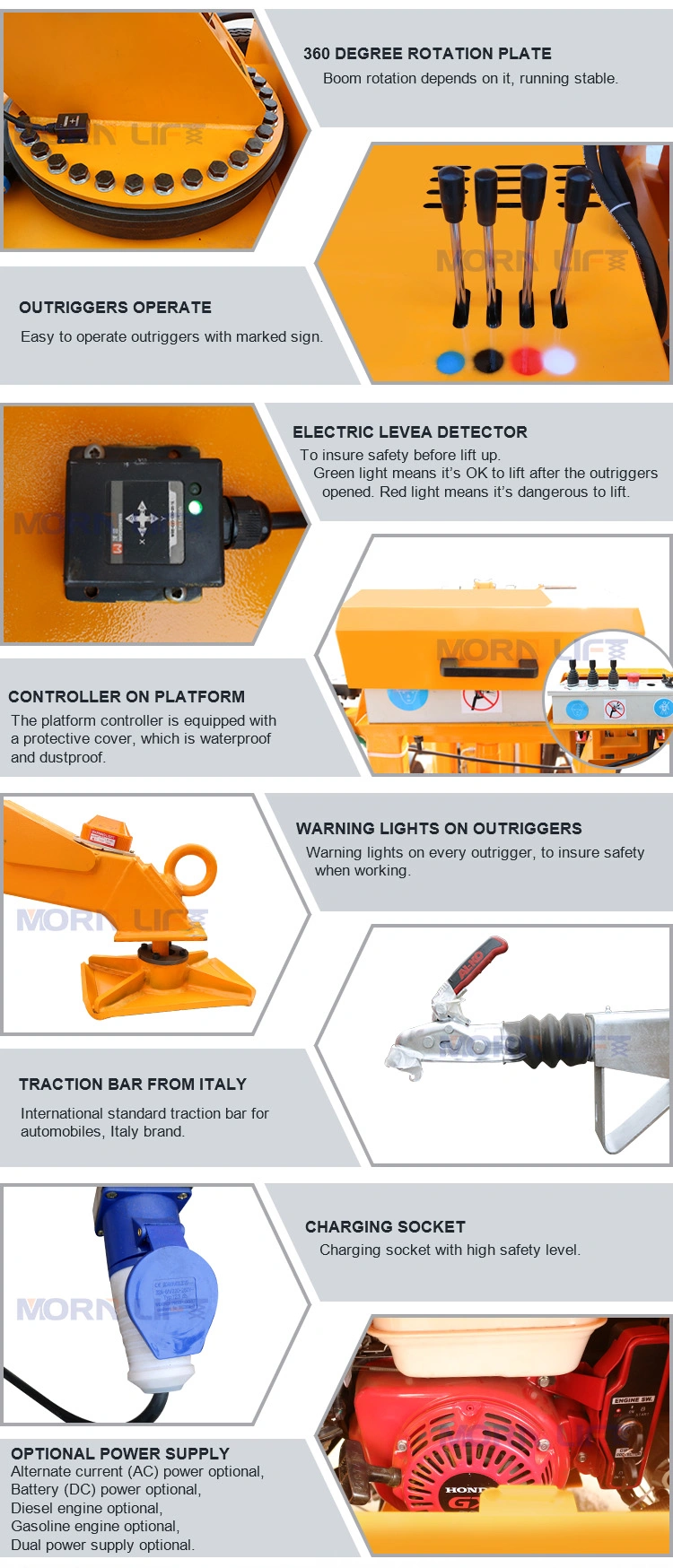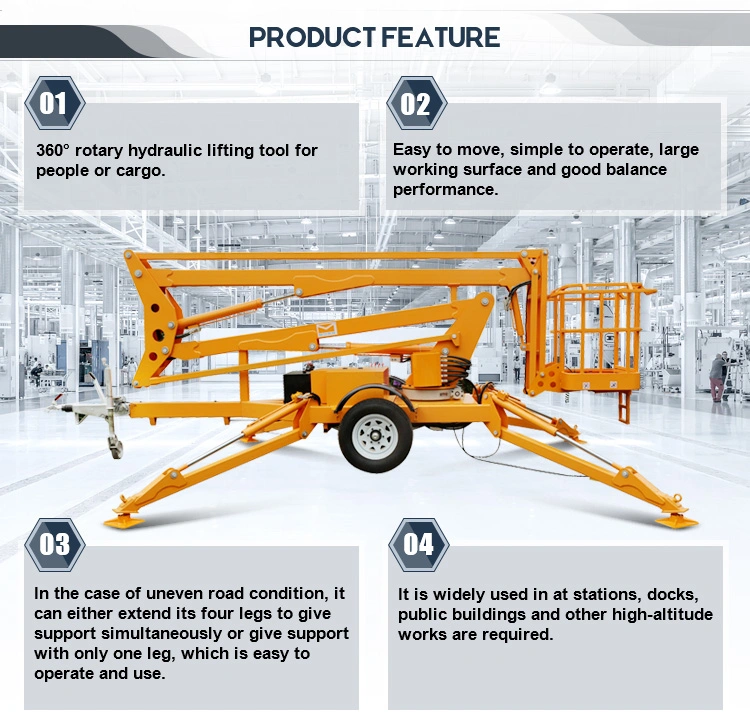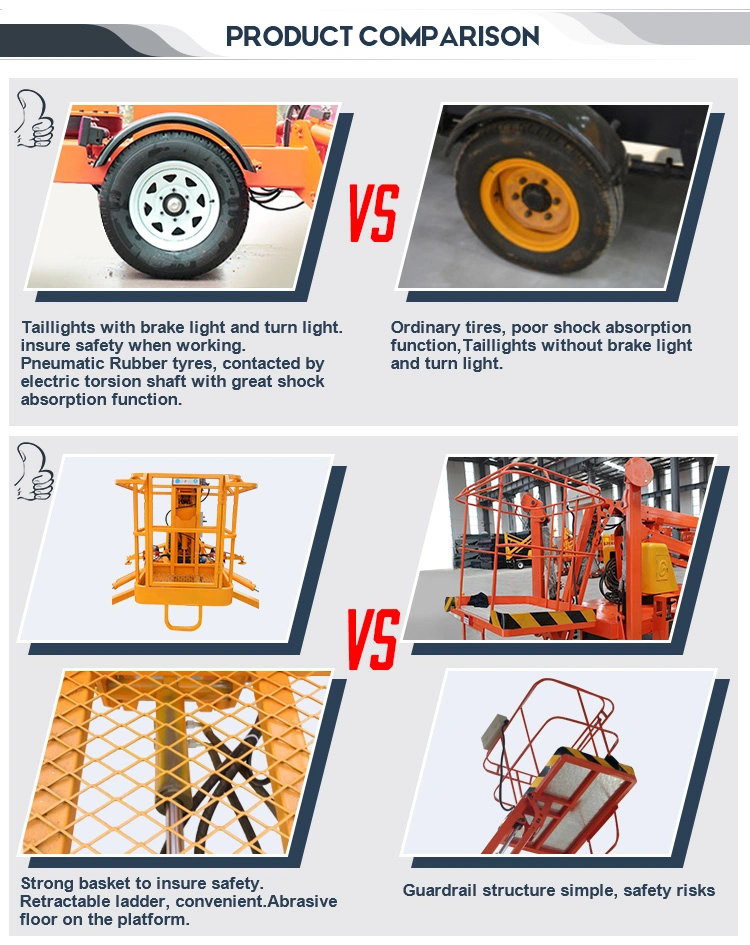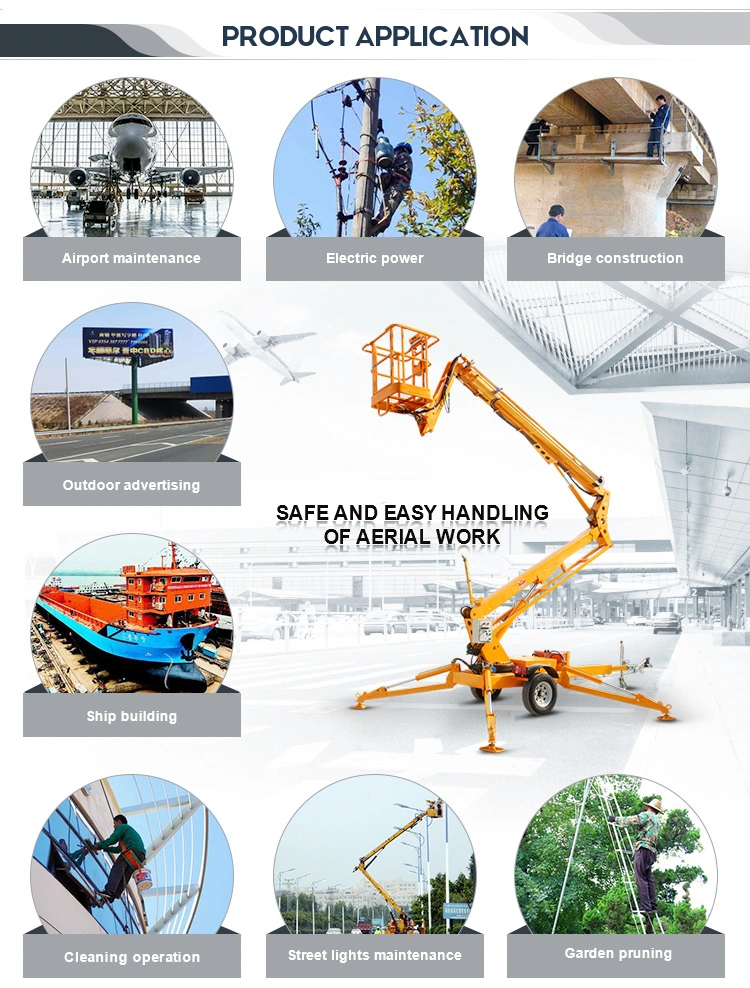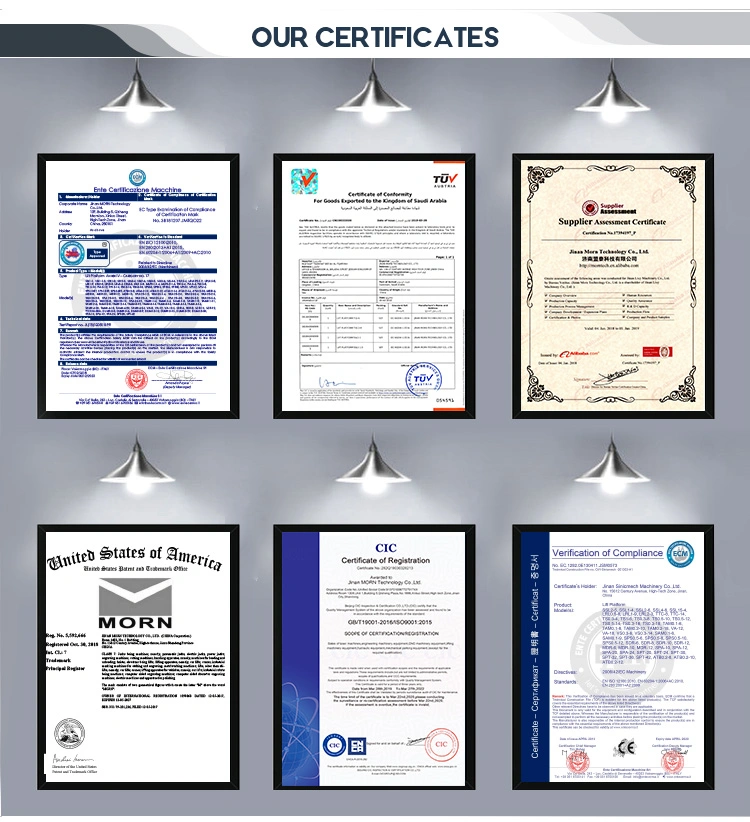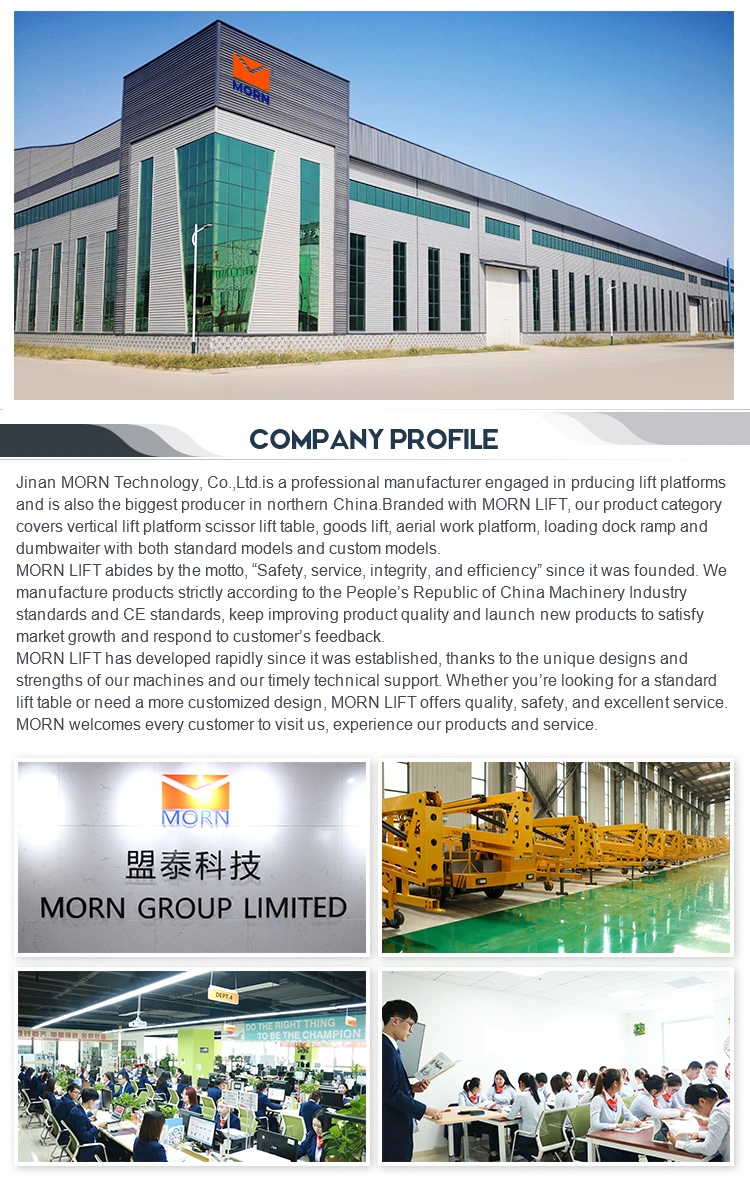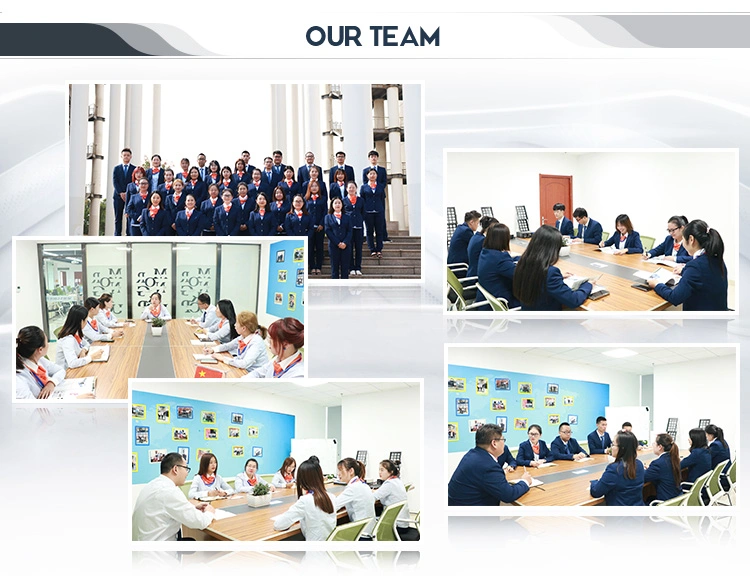 Advantages and safety
1.Outriggers
:
Guarantee the boom lift and worker safety during working.
2. hydraulic lock
Each outrigger is installed one hydraulic lock, prevent outrigger back, in case of the hydraulic oil pipe damaged. It will protect worker safety at top platform
3.Warning alarm
During boom lift work, warning alarm will work to remind surround people mind safety
4.Turntable system:
Turnable platform with big load capacity. And slewing bearing adopt fence-mounted.(could be rotated 360°)
Function:Guarantee the boom lift stability during rotation,waterproof and dust proof.IP65
We used is big, strong and durable turntable system .
5.Balance valve:
There is a balancing valve on each hydraulic cylinder
Function: 1.If the hydraulic pipe rupture, balance valve will prevent oil over flow and prevent the lift platform down suddenly. 2.If meet emergency situation, we could down the platform by balance valve.
Boom lift with balance valve main parts
imported from Italy
6.Hands prevent folder on the platform
The platform with protect bar to protect the hand from clamping, if the platform near the any obstacle.
7.Boom lock:
fixed folding boom,prevent the machine from shaking during movement.(Lock only the first arm)
8.trailing system
The function of the small wheel is to control the direction when the machine is moving manually.The little wheel will rise when the truck goes.
9.Brake
Double brake system
It is
imported from Italy
with two kinds brake system:
(1)Mechanical brake,One brake line connect to the truck, if the truck stop, boom lift will stop against inertia
(2)Electric brakes,Boom lift could be connect the truck brake light, if truck brake light working, the boom lift will be brake automatically.
10.Emergency stop
The boom lift will be stopped in case of any emergency
11.Trailer has need special tow hook, connect with trucking well, and move or turning smoothly.
12.Transport
10m, 12m, 14m height towable boom lift load in one small container only.
16m,18m height towable boom lift load in one big container only.
Model

ATB0.2-8

ATB0.2-10

ATB0.2-12

ATB0.2-14

ATB0.2-16

ATB0.2-18

Platform height

8

m

10

m

12

m

1

4 m

1

6

m

1

8

m

Working height

10

m

12

m

14

m

16

m

1

8

m

20

m

Load capacity

200

kg

200

kg

200

kg

200

kg

200

kg

200

kg

Platform size

90

0*

700

mm

90

0*

700

mm

90

0*

700

mm

90

0*

700

mm

90

0*

700

mm

90

0*

700

mm

Dimensions

(mm)

5400

*

160

0*1

90

0

5400

*

160

0*1

90

0

5800

*

180

0*

220

0

655

0*

166

0*

213

0

70

00*

180

0*

225

0

7

2

0

0*

180

0*

230

0

Weight

1600

kg

1600

kg

1800

kg

2500

kg

2800

kg

3800

kg

Working radius

4.5 m

4.5 m

7 m

7 m

8 m

8 m

Wind level

<=5

<=5

<=5

<=5

<=5

<=5

Units for 40GP

3

units

3

units

3

units

3

units

2

units

1

units