Rubber Pneumatic Lifting Ship Launching and Landing Marine Salvage Airbags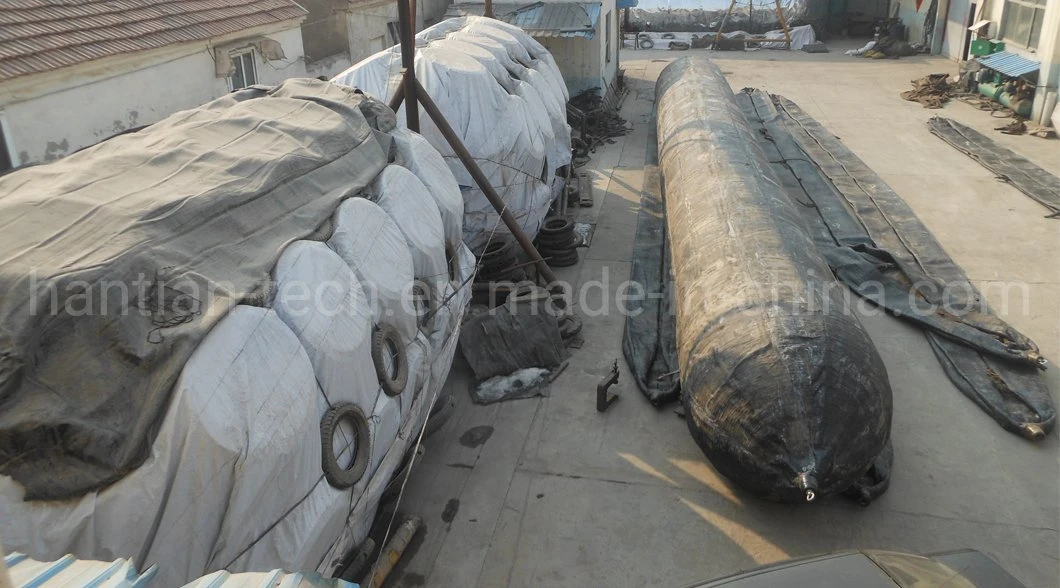 1.Product Introduction
ship launching and landing rubber marine salvage airbags also known as rubber airbag, ship launching airbag, ship salvage airbag, inflatable airbag, ship lifting bag, air balloon, made by rubber & multi-layer of rubber-dipped tyre fabric.

ship launching and landing rubber marine salvage airbags meet the CB/T3837 and CB/T 3795 requirements

ship launching and landing rubber marine salvage airbags are widely used in launching and landing ship/ boat/vessel, lifting and moving heavy goods, salvaging stranded boats.Marine airbags are very popular with shipyard, ship owner, and marine supplies company now.

marine laucing airbags characteristics:
1.High strength:The polyamide cord thread for airbag is produced with high tension reinforced fiber.A cord thread has the strength more than 320N, and the cord fabric has consistent and reliable quality.Our company developed and manufactured high strength airbags with the higher strength steel wires and aramid fiber as skeleton materials on customers' request.

2.Wear resistance and anti-aging:An pneumatic airbags often works in extreme conditions, for example, it is soaked in sea water, insolated in the direct sunlight and rolled in sand.Our marine is produced with natural rubber in a reasonable formula.The practice proves that airbag has high wear resistance and anti-aging ability, and the service life as long as 8-10 years.

3.Good air tightness:Our Company pneumatic airbags use high quality rubber, as material and the advanced manufacture process to assure that our products have good air tightness, especially air tightness of the assisted floated airbag.Our airbag can keep its pressure 24 hours with work pressure, the pressure will reduce less than 3%.

4.Safety and reliability:Giyo marine airbag with the optimized structure design has the safety coefficient of 4-6 times, namely that its bursting pressure is 4-6 times its work pressure.Our airbag has a multi-channel airbag mouth to enhance the strength and air tightness between the airbag body and mouth.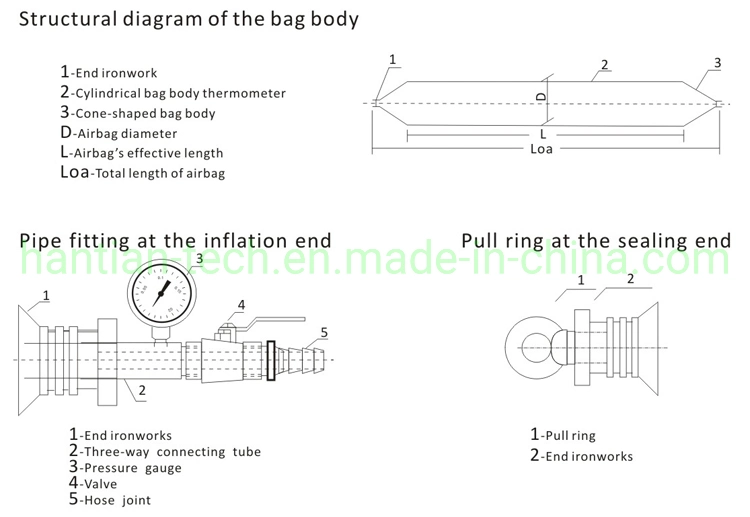 Type and normal size of marine airbag

Type

Number of fortifying fiber layers

Demeter range

Normal lengths

Main usage

HT-3

3

D=0.8m,1.0m,1.2m,1.5m,1.8m,2.0m

5-18m

Suitable for the small ships up to slipway and launching as well as transportation of objects

HT-4

4

D=0.8m,1.0m,1.2m,1.5m,1.8m,2.0m

5-18m

Suitable for the larger ships up to slipway and launching as well as transportation of objects

HT-5

5

D=0.8m,1.0m,1.2m,1.5m,1.8m,2.0m

5-18m

Suitable for the lager and medium size ships up to slipway and launching as well as transportation of objects

HT-6

6

D=0.8m,1.0m,1.2m,1.5m,1.8m,2.0m

5-18m

Suitable for the size ships up to slipway and launching as well as transportation of objects ( according to the vessel's actual size)

HT-7

7

D=0.8m,1.0m,1.2m,1.5m,1.8m,2.0m

5-18m

HT-8

8

D=0.8m,1.0m,1.2m,1.5m,1.8m,2.0m

5-18m

Note:Other sizes are also available
Parameters and performance of the marine airbag

Type

Safety working pressure

D=0.8m

D=1.0m

D=1.2m

D=1.5m

D=1.8m

D=2.0m

HT-3

0.13Mpa

0.10Mpa

0.09Mpa

0.07Mpa

0.06Mpa

0.05Mpa

HT-4

0.17Mpa

0.13Mpa

0.11Mpa

0.09Mpa

0.08Mpa

0.07Mpa

HT-5

0.21Mpa

0.17Mpa

0.14Mpa

0.11Mpa

0.09Mpa

0.08Mpa

HT-6

0.25Mpa

0.20Mpa

0.17Mpa

0.13Mpa

0.11Mpa

0.10Mpa

HT-7

0.30Mpa

0.25Mpa

0.20Mpa

0.15Mpa

0.13Mpa

0.12Mpa

HT-8

0.33Mpa

0.28Mpa

0.23Mpa

0.18Mpa

0.15Mpa

0.14Mpa
Production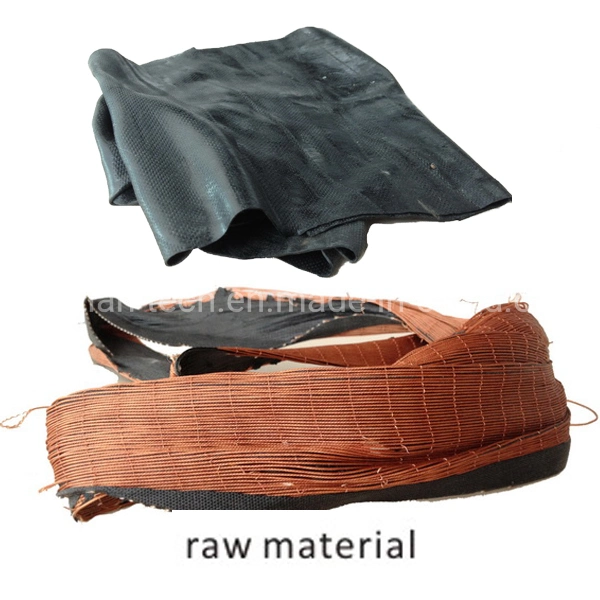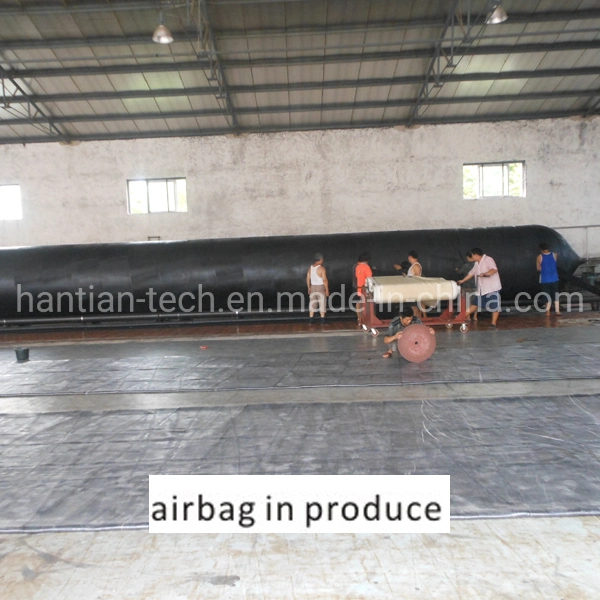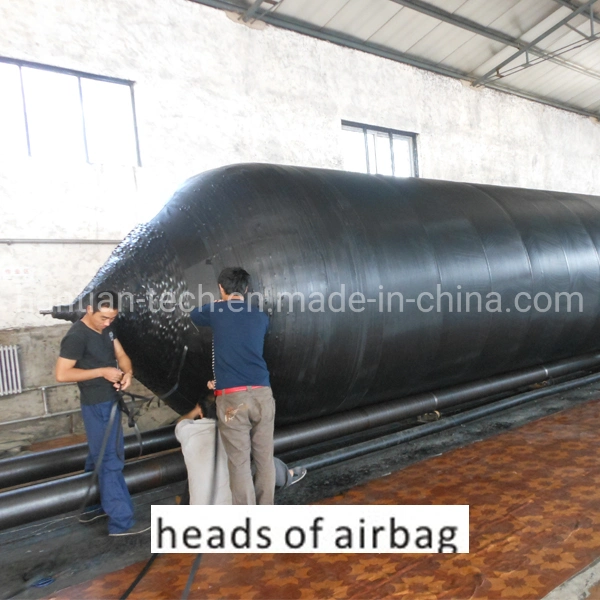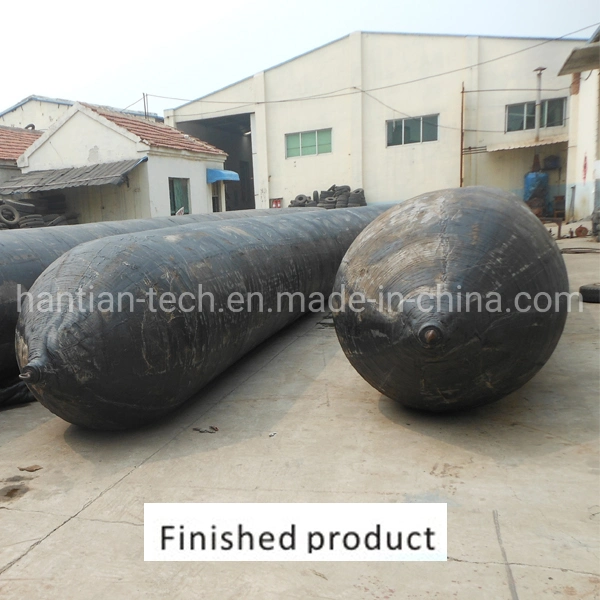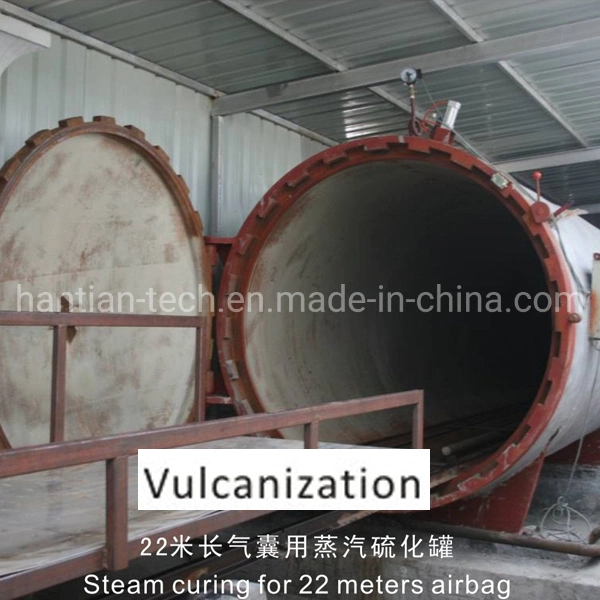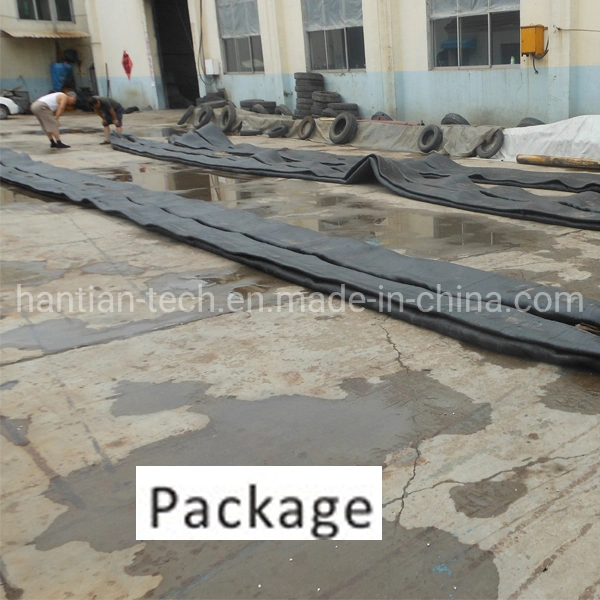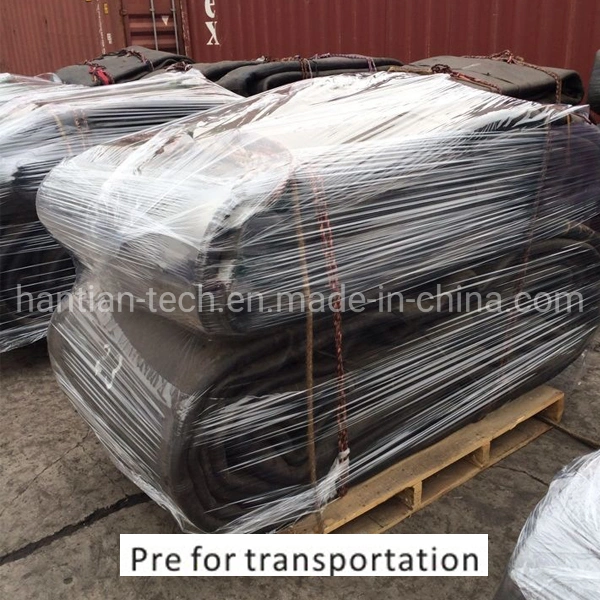 Application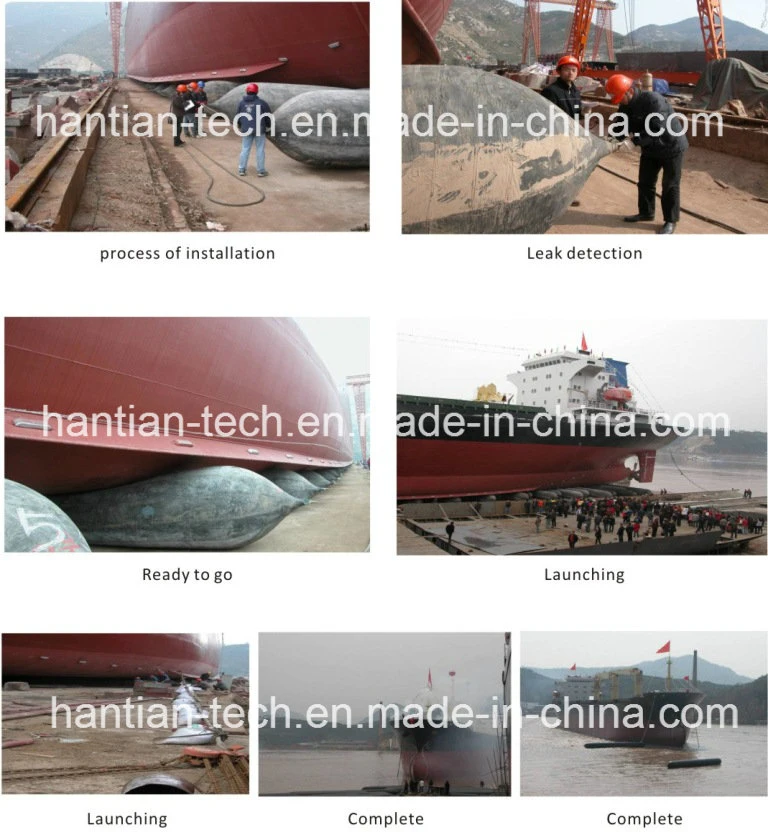 Package&Transportation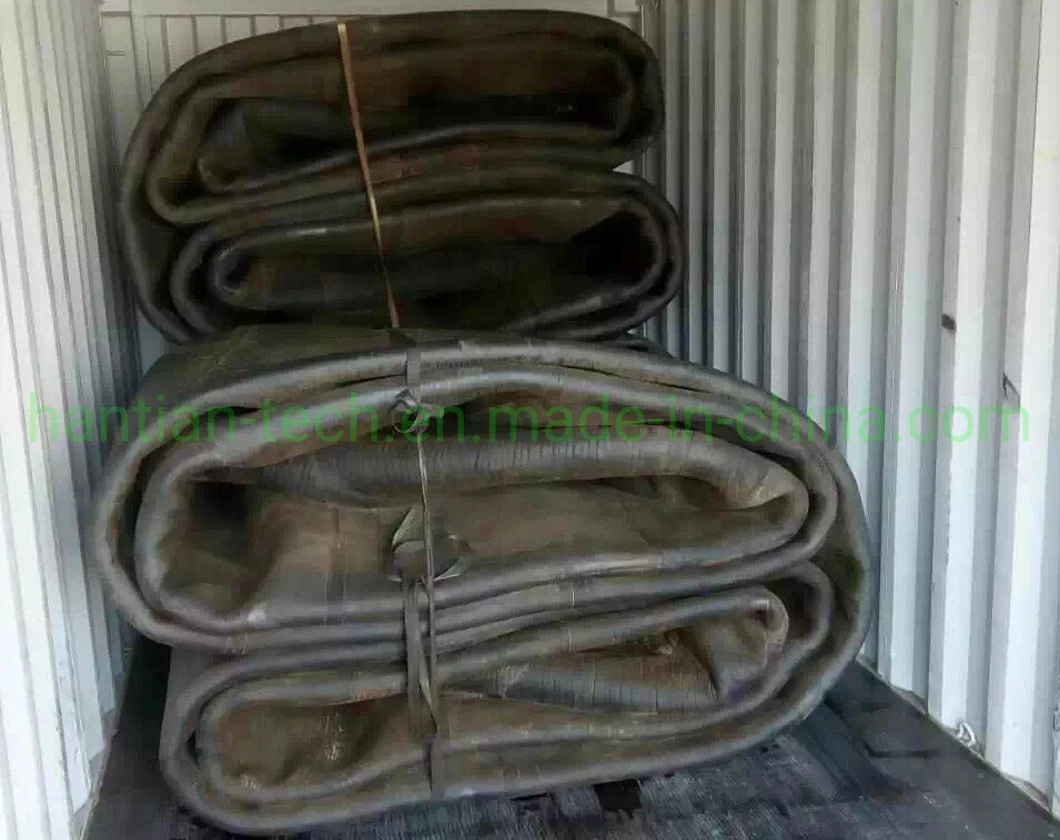 To recommend you best marine laucing airbags size - please answer the following questions:
1. Type of vessel?
2. LOA (length) of ship?
3. Width of vessel?
4. Vessel's actual launched weight (gravity weight)/weight without cargo?
5. What is the vessel's DWT?
6. Type of ground ship is built on? (Dirt, concrete, etc.)
7. Depth in meters of the water where the ship first enters the water?
8. What's the angle degree of slipway? (Land, not under water)
9. Please provide the low/high tide schedule at site.
10. The working height? (The block stand height under the vessel)
11. Distance from bottom of propeller to the water level?
12. Distance from back of vessel (in dry dock) to the water entry point?

*If possible, please provide photos of the launch area